The thief had tightened his bright red cawl
over his dusky-dim face of shadows.
Sneaking snaky-quick past slumbering guards
awash in smoky-hazy
maisy lazy thoughts
(and assumptions)
he stole to the cradle and breathed
ice and death in stark puffs.
And then he touched what was not his
and rent eternity bloody within.
I have screamed for 5 decades
WRONG WRONG WRONG!
The tear, jagged and oozing in my soul
gapes, stupid and dull and empty like
that cradle was, ever after.
But Grace has been walking,
from then forward to now,
a gryphon on steady paws
beating breaths of golden Life
to the ever-ache within.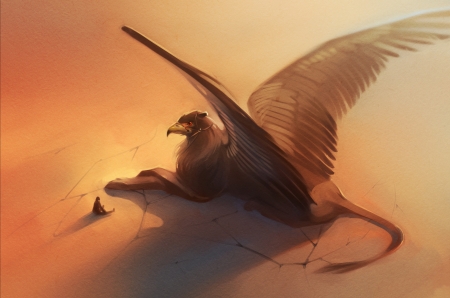 She, with unveiled face and shining glad,
has caressed, crossed
the vast and rheumy spaces
with Promise and Her Red and blazing
tender love to ease my throat,
my heart,
to  transform
that empty achy cradle
into a vacant tomb…
and let my voice now say
in thankful praise
ENOUGH